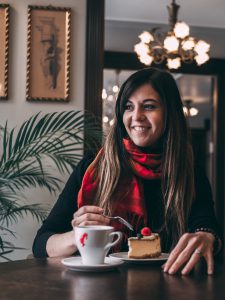 Many of us place a high value on our career. Work is central to our well being, from helping us to pay the bills and chase lifelong dreams to giving us a sense of purpose.
Often the importance we place on our career can mean that work quickly overshadows the rest of our lives. Whether it be working late at the office, to constantly checking emails or answering calls during dinner, somehow our passion for our job can be quickly replaced with Sunday night anxiety.
What is a work/life balance?
A work/life balance varies from person to person. However, it's essentially the amount of time and focus a person gives their work versus other aspects of their life
Of course everyone's priorities change depending on what is going on in your life. If you have a partner and children, then you will want to have quality time with your family to see the small-but-important milestones such as school plays.  If you are single, you may prioritise socialising with friends whether at the gym or elsewhere. Either way, missing out because of a deadline can really impact on your quality of life.
Whatever you do to establish your work/life balance, it's vital to create it and keep to it whenever possible.
Why do I need it?
In the current economic climate, where the pressures to work harder than ever are constant, the trying to achieve a work/life balance can feel like chasing a unicorn.  
However, it is important to realise that you do have control over your circumstances and need to take time out to avoid the following:
Work burn out: A person who's worked too long and too hard will often simply burn themselves out. This can potentially cause problems with your employer should they see you display a lack of interest, a short temper or difficulty with others. In the worst case scenario it could lead to disciplinary action which undoubtedly puts further pressure on you.
Stress: A person who doesn't achieve a satisfying work/life balance can end up generating extra stress in their life. As we all know, prolonged stress can lead to both physical and mental health problems such as insomnia, raised blood pressure and depression.
These conditions can take their toll on anyone and soon the cracks will show, whether in your relationships or physically. In other words, a lack of balance will create problems that can be costly physically, emotionally and financially. Therefore ensuring a better work/life balance – even if not perfect- is essential to your wellbeing.
How can I achieve a better work/life balance?
The first step to achieving a better work/life balance is to think about the demands on your current professional and personal life and where you want to make a change. Maybe you have too much free time and are bored. Or none at all and cannot unwind.
What a good work/life balance looks like is entirely a matter of personal choice.  However, you should make a conscious effort to establish your own set of rules that allow you to strike the right balance between work and life.  This can include simple measures such as leaving work on time, switching off from social media when with friends and making sure you carve out time for your interests and hobbies.
Would my employer allow this balance?
One of the reasons we let our career take over is that we still believe that we should be seen putting in the hours and always be available to our boss.  However, that is not the case and many top employers are building a culture based on a healthy work/life balance.
There are as many benefits for companies to encourage a work/life balance as there are for you, as an employee. A happy workforce results in increased productivity for a company in a number of ways.  For example, reduced sickness absence, and increased quality of performance and better staff retention. Plus, a company that respects its workers personal lives and freedom is more likely to attract and retain the best staff.
The secret to having a great work/life balance.
At social circle, we pride ourselves on looking after our members physical and psychological well-being through our diverse range of fun activities for individuals who want to connect with other like-minded professionals.
Our Wellbeing package allows employers to provide this unique benefit which allows employees the freedom to enjoy their downtime whilst being rewarded by their employer.
Right now, if you introduce us to your company and they sign up, you could earn some extra cash too.  Just contact us for more details.